Autonomous mobile robot (AMR)
Autonomous mobile robots
AMRs, or autonomous mobile robots, are mobile robots that autonomously navigate using SLAM technology. These robots are used to transport any item for industrial or logistic applications.
An autonomous mobile robot equipped with sensors and a depth camera can reroute itself and determine the optimal course to reach a specific location.
The AMR observes its surroundings and chooses the optimum path. AMRs have the ability to change routes quickly and easily. Unlike an AGV which stops and waits when there is an obstacle on its path an AMR can avoid the obstacle and reroute itself to continue its task.
The different types of AMR and applications
 

With lift

For  easy transportation of pallets

With rolling conveyor

For conveyor-to-conveyor material movements

With belt conveyor

For transporting products, materials and goods in manufacturing industries and warehouses

With chain conveyor

For efficient Pallet movement across the warehouse

With hook

For efficient and fully automated pick up and towing of trolleys in the warehouse.

With crates

For picking and kitting
Flexible
It can be easily readapted to layout changes
Easy Integration
Integration with any ERP/WMS/WCS software.
Intelligent
Powered by AI-enabled algorithms
Safety
Sensors and depth cameras prevent collision with the operators
Efficient
Eliminate manual operations and improve security.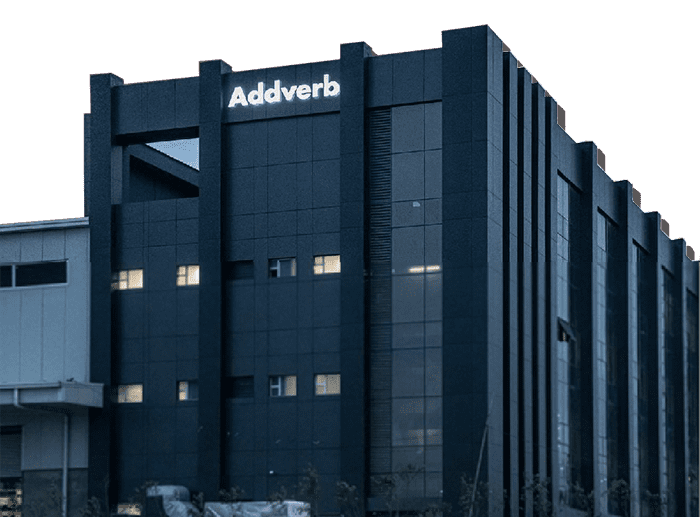 Addverb
Addverb Technologies is a global Robotics & Intralogistics Automation company. Established in 2016, Addverb was born in India to improve supply chain operations by automating the arduous tasks related to the storage and movement of goods.
Addverb AMRs equipped with cutting-edge technology, are helping pioneering organizations like Coca-cola, Unilever, Johnson & Johnson and many others.
LiDar-based navigation on SLAM algorithms.
30 minutes charging for 4 hours run.
Capacity of up to 1000 kg.
Discover our other automation solutions
Isitec International, a key accelerator for the development
Each logistics solution we design is fully adapted to the company requirements. From its design, installation, and commissioning by all collaborators, we take care of each step. For more information about a solution, please contact our teams by phone, or by filling out the contact form.
Increase your traceability