Picking cart for order picking and replenishment
Pickart 
Our picking cart offers an ideal solution for efficient order picking in your warehouse. With its innovative features and advanced technology, it's designed to enhance productivity and accuracy, ensuring a seamless order fulfillment process.
The cart is equipped with Pick to Light modules that visually display the number of products per order directly on the cart. This intuitive system empowers your order pickers by providing clear and easily accessible information, allowing them to work efficiently and minimize errors.
Our carts are not limited to order preparation alone; they can also be utilized for efficient warehouse replenishment. Their adaptability makes them an excellent tool for supplying your warehouse and optimizing your overall logistics processes.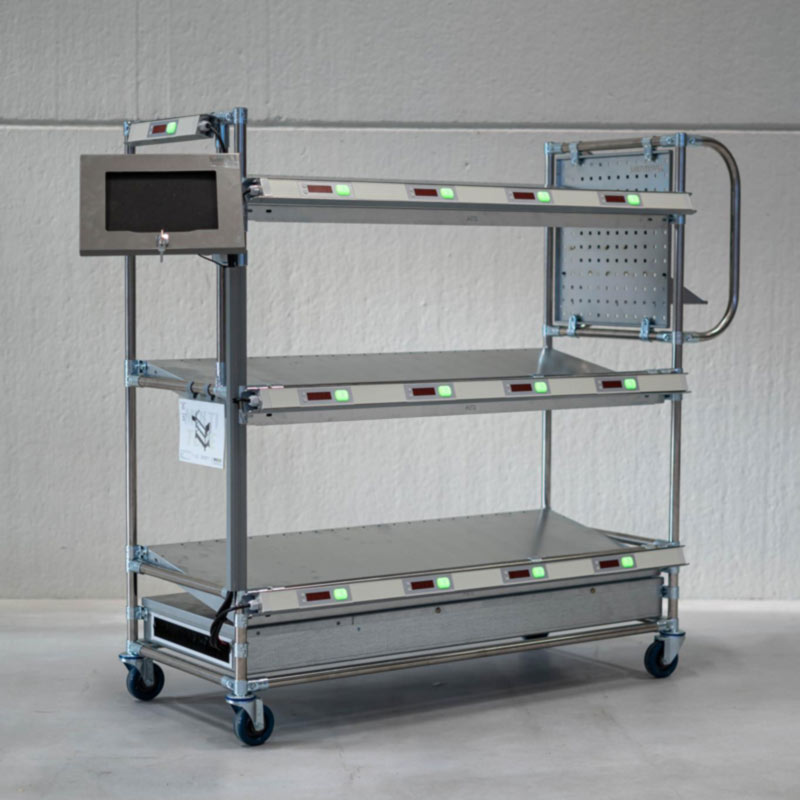 Features and Benefits of the Pick By Cart
To further optimize your operations, our Isipick software is installed on a user-friendly touchscreen tablet. This software provides essential details such as pick locations, the quantity of products to be picked, and even product images. It goes a step further by optimizing walking routes, reducing error margins to an impressive 0%, and seamlessly integrating with your WMS/ERP system.
For added versatility, our picking carts can be integrated with other Isitec technologies like voice picking, scanning, and weight control, allowing you to customize your solution to best meet your specific requirements.
We understand that each warehouse is unique, and that's why we offer full customization options for our pick carts and Isipick software. You can tailor them to your specific needs, including the number of orders per cart and optional self-propelled wheels to ensure optimal ergonomic conditions for your staff.
In addition to its advanced features, our picking cart is designed to be user-friendly, ensuring that new employees can be trained and start picking within just 15 minutes. This means you can quickly integrate new team members into your operations without compromising productivity.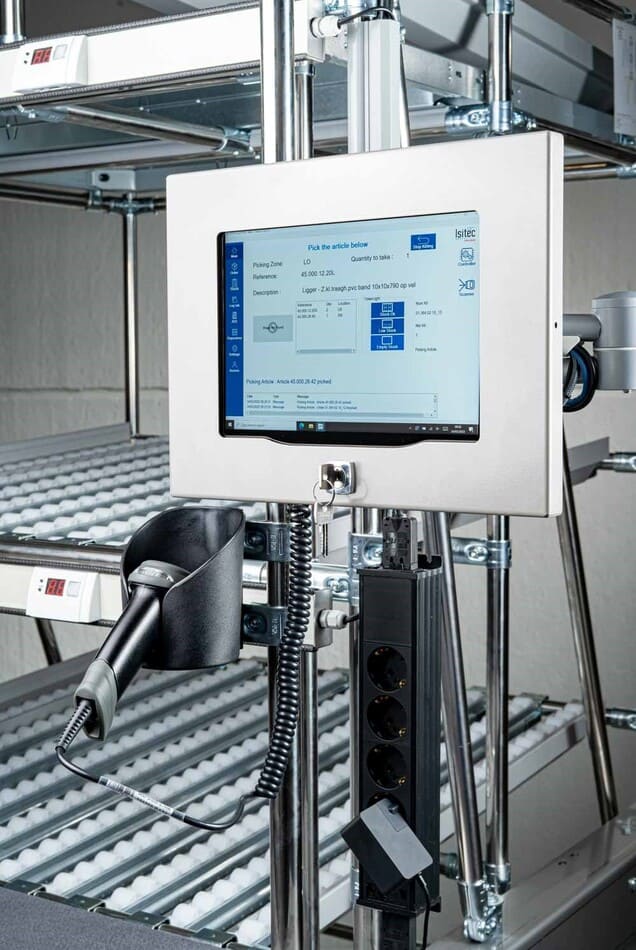 Isitec International, a key accelerator for the development
Each logistics solution we design is fully adapted to the company requirements. From its design, installation, and commissioning by all collaborators, we take care of each step. For more information about a solution, please contact our teams by phone, or by filling out the contact form.
Increase your traceability
Customer case orderpickcart
Powered by Isitec benelux