Telescopic Belt Conveyor
Încărcați și descărcați cu ușurință și în siguranță camioanele și remorcile. Creșteți productivitatea timpilor de încărcare/descărcare.
Ce este transportorul telescopic?
Este un transportor care poate fi extras și retras, facilitând încărcarea și descărcarea camioanelor. Datorită adaptabilității și ușurinței de utilizare, transportorul telescopic optimizează cerințele de forță de muncă și reduce costurile de operare.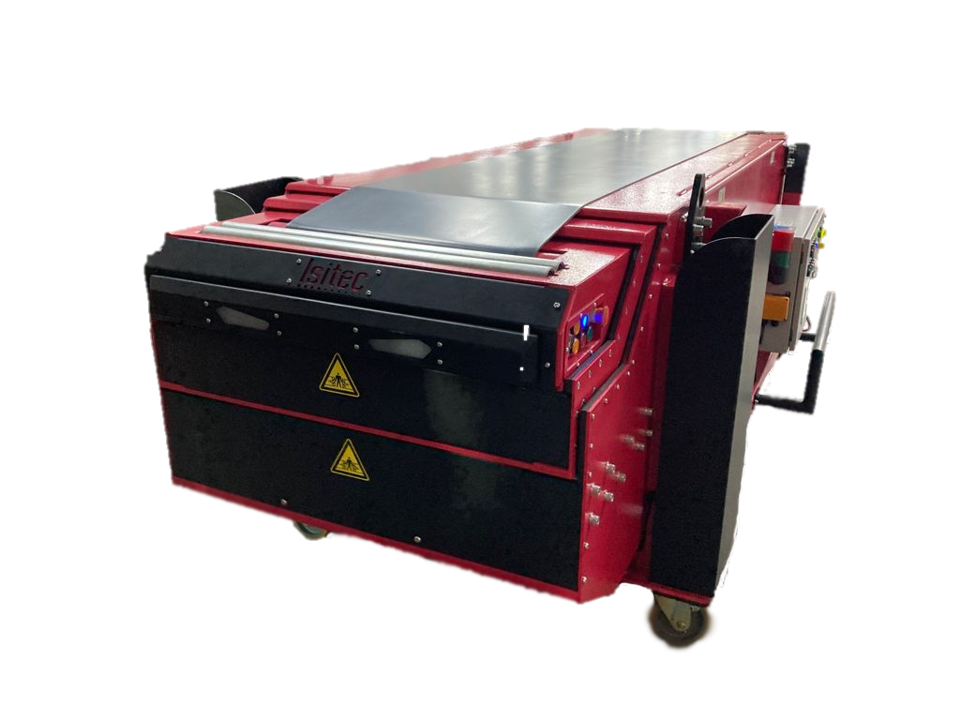 Îmbunătățește securitatea
Eliminați operațiunile manuale și îmbunătățiți securitatea.
Un transportor 100% personalizat
O soluție personalizată, adaptată la nevoile depozitului dumneavoastră.
Încărcare până la 100Kg/m
Încărcați și descărcați orice tip de conținut de până la 100 kg/m.
Mișcare verticală
Un transportor complet și versatil pentru o eficiență și mai mare.
Economisește spațiu
Economie de spațiu prin design ergonomic.
O gamă completă de transportoare telescopice pentru a se adapta la nevoile dvs.
Telescopic belt conveyor
Acest transportor telescopic este echipat cu o bandă din PVC. Poate manipula cu ușurință orice tip de produs.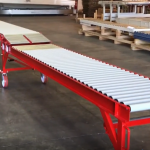 Telescopic roller conveyor
Acest transportor utilizează gravitația pentru a transporta mărfurile.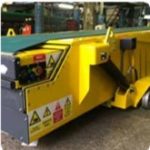 Mobile telescopic conveyor
Conceput pentru a fi eficient oriunde este poziționat. Flexibilitatea serviciului este garantată!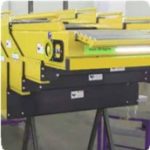 Curved telescopic conveyor
Acest transportor este conceput pentru a fi utilizat în absența unui doc de încărcare sau descărcare pe orice tip de vehicul.
Isitec International, un accelerator cheie pentru dezvoltarea
Fiecare soluție logistică pe care o proiectăm este complet adaptată la cerințele companiei. De la proiectarea, instalarea și punerea în funcțiune de către toți colaboratorii, ne ocupăm de fiecare etapă. Pentru mai multe informații despre o soluție, vă rugăm să contactați echipele noastre prin telefon sau prin completarea formularului de contact.
Reduceți termenele limită
Nu ezitați să ne contactați
Pick To Light micromania
Discover one of the logistics facilities of the Micromania site in Bonneuil sur Marne equipped with ISIPICK To Light
Pick By Balance Renault SofraStock
Sofrastock, a Renault subsidiary located in Evreux, uses Pick To Light and Pick By Balance to optimize its operations.
GMR Voice picking
The GMR warehouse prepares its orders and performs its inventories using voice recognition with ISIPICK By Voice.
Laser scanner Faurecia
Discover the accuracy of the laser scanner when preparing an order on a Faurecia site in the United States.
Descărcați pliantul nostru