Teleskopik Bantlı Konveyör
Kamyonları ve römorkları kolay ve güvenli bir şekilde yükleyin ve boşaltın. Yükleme / boşaltma sürelerinin üretkenliğini artırın.
Teleskopik konveyör nedir?
Kamyonların yüklenmesini ve boşaltılmasını kolaylaştıran, çıkarılıp geri çekilebilen bir konveyördür. Uyarlanabilirliği ve kullanım kolaylığı sayesinde, teleskopik konveyör işçilik gereksinimlerini optimize eder ve işletme maliyetlerini düşürür.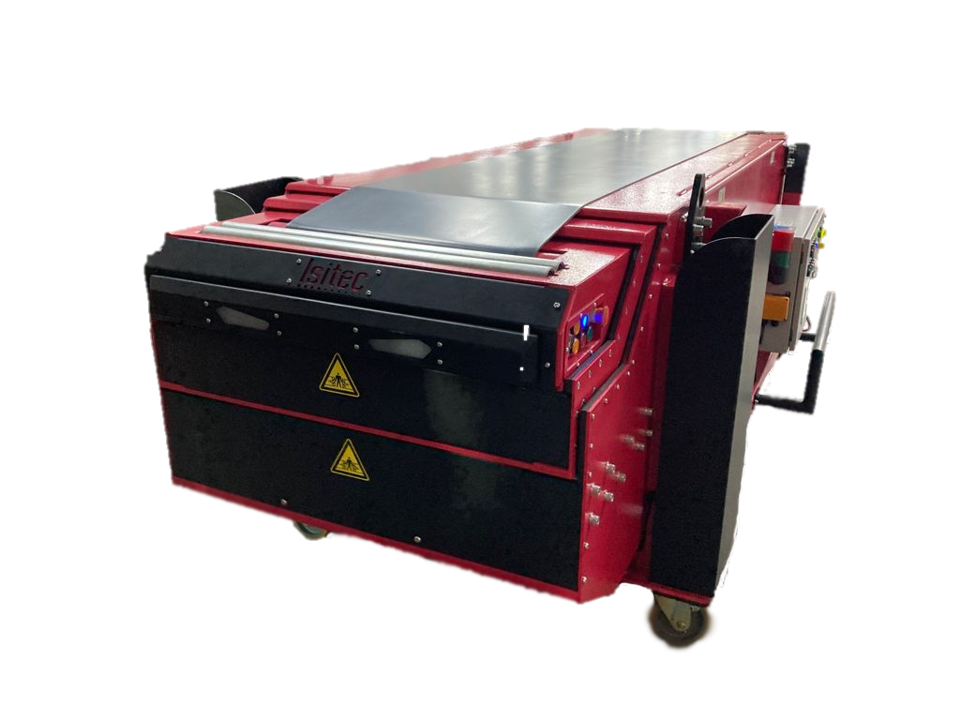 Güvenliği artırır
Manuel işlemleri ortadan kaldırın ve güvenliği iyileştirin.
% 100 özel yapım bir konveyör
Deponuzun ihtiyaçlarına göre uyarlanmış özel bir çözüm.
100Kg / m'ye kadar yükleme
100 kg / m'ye kadar her tür içeriği yükleyin ve boşaltın .
Dikey hareket
Daha da fazla verimlilik için eksiksiz ve çok yönlü bir konveyör.
Yerden kazandırır
Ergonomik tasarım sayesinde yerden tasarruf etmek.
İhtiyaçlarınıza uyum sağlamak için eksiksiz bir teleskopik konveyör serisi
Telescopic belt conveyor
Bu teleskopik konveyör PVC kayışla donatılmıştır. Her türlü ürünü kolaylıkla halledebilir.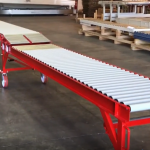 Teleskopik makaralı konveyör
Bu konveyör, malları taşımak için yerçekimi kullanır.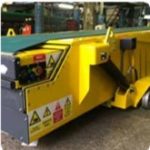 Mobil teleskopik konveyör
Konumlandırıldığı her yerde etkili olacak şekilde tasarlandı. Servis esnekliği garantili!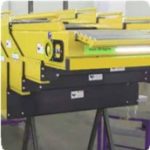 Eğimli teleskopik konveyör
Bu konveyör, herhangi bir araç türünde yükleme veya boşaltma alanı olmadığında kullanılmak üzere tasarlanmıştır.
Isitec International, geliştirme için önemli bir hızlandırıcı
Tasarladığımız her lojistik çözümü, şirket gereksinimlerine tam olarak uyarlanmıştır. Tasarımından, kurulumundan ve tüm işbirlikçiler tarafından devreye alınmasından her adımla ilgileniyoruz. Bir çözüm hakkında daha fazla bilgi için lütfen ekiplerimizle telefonla veya iletişim formunu doldurarak iletişime geçin.
Teslim tarihlerinizi kısaltın
İzlenebilirliğinizi artırın
Bizimle temas kurmaktan çekinmeyin
Pick To Light micromania
Discover one of the logistics facilities of the Micromania site in Bonneuil sur Marne equipped with ISIPICK To Light
Pick By Balance Renault SofraStock
Sofrastock, a Renault subsidiary located in Evreux, uses Pick To Light and Pick By Balance to optimize its operations.
GMR Voice picking
The GMR warehouse prepares its orders and performs its inventories using voice recognition with ISIPICK By Voice.
Laser scanner Faurecia
Discover the accuracy of the laser scanner when preparing an order on a Faurecia site in the United States.