ProGlove
ProGlove : Innovatieve handsfree scanner
Met zijn slimme handschoen met geïntegreerde barcodelezer brengt ProGlove de operator in verband met de 4.0-industrie
ProGlove stelt de operator in productie en logistiek in staat handsfree te evolueren, het is een scanner die de traditionele handmatige scanner vervangt.
Het maakt gelijktijdig scannen en werken mogelijk, waardoor industriële en logistieke processen efficiënter worden: ProGlove vereenvoudigt workflows, elimineert bepaalde stappen en vermindert het risico op fouten.
Snelheid: Het elimineren van processtappen zonder toegevoegde waarde maakt sneller en efficiënter werken mogelijk.
Ergonomie : Handsfree scannen maakt ergonomisch werken mogelijk. Weight savings of up to 1.5 tonnes per shift.
Kwaliteit : Geoptimaliseerde handbewegingen verminderen fouten en verbeteren de kwaliteit.
Plug & Play : Integratie via USB HID-interface, RS232-verbinding of Bluetooth Low Energy. Eenvoudige configuratie op config.proglove.de
ProGlove profiteert van een echt trustkapitaal omdat het wordt gebruikt door bedrijven zoals: BMW, Audi, Intersport, Lufthansa, GEIS Group, Bosch, ThyssenKrupp en Skoda.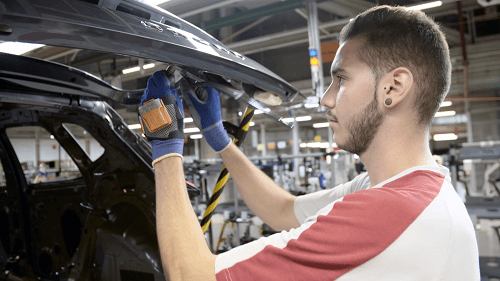 Isitec International, een belangrijke accelerator voor de ontwikkeling
Elke logistieke oplossing die we ontwerpen, wordt volledig aangepast aan de eisen van het bedrijf. Vanaf het ontwerp, de installatie en de inbedrijfstelling door alle medewerkers, zorgen wij voor elke stap. Voor meer informatie over een oplossing kunt u telefonisch contact opnemen met onze teams of het contactformulier invullen.
Verhoog uw traceerbaarheid
Voel je vrij om contact met ons op te nemen
Procensis and the new ProGlove
ProGlove Mark 2 English 2019